ACCD - Vermont Agency of Commerce & Community Development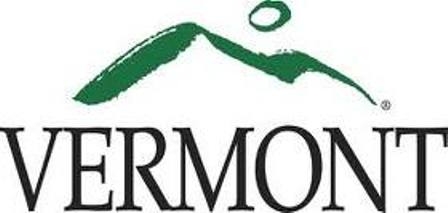 ACCD - Vermont Agency of Commerce & Community Development
1 National Life Drive, 6th Floor
Montpelier, VT
ACCD helps Vermonters improve their quality of life and build strong communities.
Collaboration is central to carrying out this mission and we work with other state Agencies as well as businesses of all sizes, communities, educators, non-profits, students, recreational venues and many others. We at ACCD "set the table" for opportunity. So whether you are a business owner seeking to relocate here, a developer interested in building a new project, an individual hoping to restore an historic gem or a community hoping to increase the livability of your town, you have come to the right place.
ACCD Key Contacts:
Michael Schirling, Secretary   michael.schirling@vermont.gov
Ted Brady, Deputy Secretary   ted.brady@vermont.gov
Joan Goldstein, Commissioner of Economic Development  802-272-2399  joan.goldstein@vermont.gov
Kitty Sweet, Executive Assistant 802-828-3080
Agency Departments 
The Department of Economic, Housing and Community Development (DEHCD)
At DEHCD, we work to grow our economy, help businesses create jobs, and support vibrant and resilient communities. Our staff provides training, technical and financial assistance designed to enhance local community and economic development programs and practices.
Our economic development staff can help you learn more about our strong workforce, walk you through the permitting process, connect you with local networks and share more about our programs, and capital and investment opportunities. The Vermont Economic Progress Council is an arm of the department.
Our housing program focuses on developing housing policy and overseeing the Mobile Home Park Program. The Vermont Community Development Program helps municipalities provide housing, jobs, public services and facilities to their residents. Promoting and preserving our historic resources are the focus of our historic preservation program and our state-owned historic sites.
We are the state's central office for local and regional land use, including our smart growth designations, designed to enhance our unique landscape of compact centers surrounded by working landscapes. DEHCD also funds and supports regional development efforts through the Regional Planning Commissions, Regional Development Corporations and through other partners. The State of Vermont also maintains a statewide available Commercial/Industrial Site Locator to help new or growing businesses find a suitable property. 
The Department of Tourism and Marketing (DT&M)
The Vermont Brand is associated with environmental quality, "green values," local, strong community centers, an active agricultural economy and world class, four-season recreation. Our tourism staff promotes Vermont as a travel destination for Vermonters and visitors alike which in turn supports a diverse and vital part of the state's economy. We work with our partners to develop and implement a comprehensive marketing plan that integrates television, radio, newspaper and magazine print. 
Chief Marketing Officer
The Chief Marketing Officer (CMO) is responsible for ensuring coordination and consistency of statewide marketing activity. This is accomplished by providing direct support to state government organizations and offering marketing specific resources and tools to enable state programs to successfully meet their marketing and outreach objectives. State marketing activity is also guided by marketing policies, standards, and guidelines developed by the CMO that support the goals of efficiency and consistency.
Think Vermont Ambassador Program 
The State of Vermont has a new digital marketing program, Think VT Ambassadors, designed to spread the word via social media about Vermont's assets as a place to live, work and do business.
 
Through their social networks, Think VT Ambassadors can share national rankings and news coverage of Vermont's thriving industries, game-changing entrepreneurs, socially responsible companies, vibrant communities, world-class outdoor recreation opportunities, education, culture and so much more. Click HERE to learn more and participate.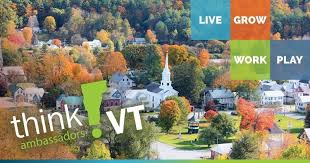 Vermont Procurement Technical Assistance Center (VT PTAC):
PTAC exists to help Vermont businesses succeed in obtaining government contracts. The center offers free counseling services to Vermont businesses and provides assistance on how to bid on government contracts at the federal, state and local levels. The VT Bid Board is a free way for buyers and sellers to connect for products & services needed by the state: www.vermontbidsystem.com
One National Life Drive
Montpelier, VT 05602-3377
(802) 828-5237