Join the Team at Vergennes Residential Care
Vergennes Residential Care
Vergennes, Vermont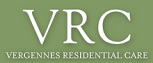 Vergennes Residential Care is looking for loving, dedicated, and responsible people 
who would love to work at a family-owned, reliable, and fun place! If you have a positive attitude, want a stable work environment, and love seniors, we want you to join our team. 
Caregivers: 3-11 p.m. and 11 p.m. - 7 a.m.
Medication Aides: 7 a.m. - 3 p.m. or 3 - 7 p.m.
LPN - Every other weekend and 1 - 2 weeks per month on-call
Cook - Every other Saturday, 6 a.m. - 2 p.m.
What We Offer: 
Competitive wages commensurate with your experience.
We offer opportunities to earn more as you learn more.
Meals Included.
We have openings for as few as 8 hours to as many as 40 hours per week.
Full-Time & Part-Time.
Health Insurance.*
Paid Time off.*
*Available for Full-Time employees
Visit here to download an application, and submit with your resume  to dhassan@grandseniorliving.com, or call (802) 877-3562.
Location
34 North Street
Vergennes, VT 05491