CNC Programmer / Machinist
Mechanical Advantage LLC
Middlebury, Vermont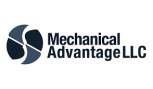 Mechanical Advantage LLC is a solar-powered, CNC machine shop that provides small and large companies with machining, product design, prototyping, and manufacturing solutions. We have decades of design and machining experience in the startup world and know the inevitability of tight schedules and the value of short lead times. We have built a reputation for making parts that other shops will not.
Through constant learning, problem solving, and cooperative troubleshooting we deliver high quality parts to our customers while expanding our own knowledge of machining complex parts. The owner and employees are constantly adding new capabilities to the shop, exploring new markets, and tackling new challenges. Our company culture is focused on growth and learning both personally and professionally. We are a lighthearted group that is serious about making the best parts possible.
The CNC programmer is responsible for the fabrication of complex precision parts. They must have the ability to work independently and collaboratively with other machinists and employees. Expectations are high and good communication is essential. The shop takes pride in short lead times, high quality standards, and open communication with its customers. These values are supported by hard working employees that are passionate about their work and interested in expanding their knowledge and skills as machinists.
Unlike other shops our programmers operate the machines and inspect their own parts. The majority of our orders are fast turnaround prototyping parts for medical device startups. It is essential to identify errors early and throughout the machining process. We have found that this flow of work creates a more dynamic work environment and elevates our employees' pride in the parts they make resulting in exceptional quality.
Qualifications:
• CNC programming knowledge, eagerness to learn new techniques.
• Skilled at operating CNC mills and lathes.
• Experienced with Solidworks, Fusion360 and CAM software
• Extreme eye for detail, comfortable using a microscope
Responsibilities:
• Program, machine, and inspect high precision parts using manual and CNC mills and lathes.
• Identify tooling, fixturing, and material requirements.
• Communicate problems, lessons learned and successes with team members.
• Creativity, dedication to the craft and constant improvement of skills and knowledge.
If you are interested in applying for this position, please contact Dave Castle at castle@mechanicaladvantagellc.com. Include a resume and email describing the most recent skill you taught yourself.
Location
2106 US-7
Middlebury, VT 05753