monkton ridge retail wattached home and views
Monkton Ridge Retail w/Attached Home - and Views!
3056 sq ft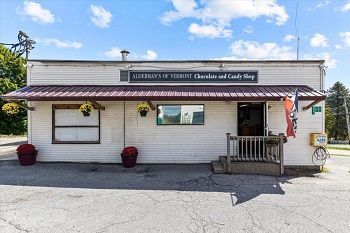 Here is a great opportunity to run your own business and earn some rental income on the side. Observe the stunning views of Camel's Hump from the living room window of the attached 4 bedroom, 2 bathroom house. Prefer to run your operation and live behind the business? That works too! Come explore what was once the Monkton General Store and has now been shaped into Alderman's Chocolates. Most of the equipment from the general store is still intact and able to be used, including a reach in cooler with 6 doors, shelving, a pizza oven, and other odd's/ends to give the right person a head-start on running their own business. This location could be transformed into a variety of uses, such as a seasonal creamy stand, deli, or recreational shop for all there is to do around the Monkton area. Need storage? The massive basement has you covered! Garage allows access to the home without interfering with business operations. Door between home and business usable as well. Current business will vacate upon sale, current owners open to leasing 4 bedroom attached home with agreed upon terms to help business operations start. $529,000. Also listed at MLS #: 4928058. Contact Aaron Scowcroft at  802-777-4747 or 802-782-8662.