Vermont Coffee Company - Coffee Manufacturing Associate
Vermont Coffee Company
Middlebury, Vermont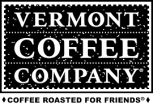 Full-time year-round opportunities available starting at $18/hour
Comprehensive benefits package including health insurance, 401k match and paid time off
Amazing perks with a 50% employee discount and FREE COFFEE at work and to take home
Monday-Friday schedule
Hard-working but fun-loving team that takes pride in who we are and what we do
Opportunities for advancement
Previous manufacturing experience preferred but not required- we will train you!
JOB OBJECTIVE
The Manufacturing Associate's primary focus is to pack the roasted coffee and ensure the final presentation meets the highest quality standards. 
JOB SUMMARY
Roasted coffee is packaged each day utilizing production equipment. Procedures are followed for accuracy and inventory control. Solid understanding of good manufacturing practices and strict adherence to the certified organic quality control program.  
This position includes but is not limited to operating weigh and fill machines, semi-automatic packaging equipment such as labelers and tapers, working around lift tables, manual pallet jacks and material transfer carts. Primarily handle packaging materials in multiple sizes and configurations and follow all established procedures for materials handling.
OTHER DUTIES
This job description is not designed to cover or contain a comprehensive listing of activities, duties or responsibilities that are required of the employee. Duties, responsibilities, and activities may change, or new ones may be assigned at any time with or without notice. 
Stonewall Kitchen is an equal opportunity employer.
Requirements
EXPECTATIONS
• One year of manufacturing experience or similar fast-paced work preferred
• Experience in Lean Manufacturing and mechanical aptitude are a plus
• Reliable and dependable attendance is required 
• Able to read proficiently and possess basic math skills
• Must be able to lift and carry up to 50 lbs, stand for 8 hours a day, bend, reach, squat, kneel, twist, push, pull and perform repetitive motions
• Excellent attention to detail
• Strong verbal communication skills
• Able to work in small teams in a respectful, collaborative manner
• Participates & displays initiative in promoting safety and maintaining a safe work environment
The Middlebury facility is sensory sensitive; and does not allow any fragrance to be worn by the employees while at work, nor are we able to hire people who smoke. 
Location
1197 Exchange Street
Middlebury, VT 05753