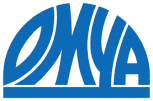 ​BASIC FUNCTION:      
Estimate, design, contract and supervise major and minor improvements to the plant facilities and processes.
RESPONSIBILITIES:    
Maintain safe working conditions and practices to achieve a zero (0) lost time injury record within the area of responsibility.  Perform work duties in accordance with Quality Systems Manual procedures. ​

Review drawings and submittals received from vendors, contractors and consultants to ensure compliance with design objectives and/or contract documents.    

Supervise contractors in construction projects. Ensure that construction methods are according to plant specifications and standards. Address and resolve construction problems that arise in the field.

Serve as liaison between consultants, contractors and management to coordinate construction and insure adherence to published schedules.

Field verify and update existing plant drawings as required for project designs.

Provide design services for new process expansions as well as modifications and upgrades to existing installations. Investigate requirements with maintenance and production departments to provide the best possible solutions.

Prepare bid documents, cost estimates, time tables and pay-back calculations for engineering and construction projects.

Provide computer aided drafting services using Auto-cad. Update and transfer existing drawings to Auto-cad.  Create drawings as required for new projects.

Conduct check-out and start-up of new and modified systems in the plant to satisfy production and maintenance requirements. Identify problems in new systems and recommends solutions.

Provide assistance to Technical Supervisors, Process Engineers, Area Managers in diagnosing system problems and in assuring long-term cost-effective solutions.

Coordinate required shutdowns for tie-ins, etc. with production, maintenance, automation and contractors to minimize impact on pant operations.

Serve as liaison between consultants, contractors and management to coordinate construction and insure adherence to published schedules.
​Omya is committed to continuous improvement in occupational safety/health, environmental protection, and quality management. All Omya, Inc. employees are expected:
To know the significant quality, safety/health, and environmental (QSHE) aspects/impacts associated with their work, including relevant legal/other requirements and emergency preparedness and response; and
Understand and use the Corporate Sustainability Policy and the RAM Integrated Management System (IMS) as guidance to continuously improve the QSHE aspects of their jobs.​​
Candidate profile requirements
QUALIFICATIONS:       
Bachelor's Degree in Engineering and 0 to 3 Years of experience in an industrial field. Previous mineral processing experience is preferred. 
Hands-on troubleshooting and equipment operating abilities. Knowledge in the area of industrial process control. Knowledge with the use of Microsoft Office and drafting software.​
Must possess current US employment authorization; sponsorship not available for this position.​​​
EOE
Contact
Mail jobs.ram@omya.com