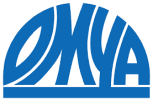 Omya is a leading global producer of industrial minerals – mainly fillers and pigments derived from calcium carbonate and dolomite – and a worldwide distributor of specialty chemicals. Our Florence, Vermont, plant is seeking a Reliability Engineer to originate and develop analysis methods for determining reliability of equipment and processes.
Department / Area
Supply Chain & Logistics
Job main responsibilities
​BASIC FUNCTION:
Provide a planning structure for packaging, shipping, warehousing. Drive optimization of the packaging area, Provide a packaging schedule, create and report KPI's.​
RESPONSIBILITIES:
Develop a best Shipping/Packaging production schedule taking to account customer requirements as well as Operations & Maintenance needs.
Manage and optimize material and packaging configurations to increase production capabilities and improve warehouse management.
Create and manage new material numbers as requested by sales and MDI.
Develop reporting tools and KPI's.
Update daily reports for operations, logistics and customer service.
S&OP integration with management team.
Other activities as assigned.​
Candidate profile requirements
​QUALIFICATION​S:
Bachelor's Degree in Logistics/Operations Management or similar. A minimum of 3-5 years in a similar position. An experience in production environment, planning, and working with performance indicators, process of optimization and continuous improvement.
Previous experience with a MRP (SAP, Oracle, etc.) is required. Advanced excel is required. Ideal candidate must have an analytical mindset and posses great communication and negotiation skills.
Knowledge in demand management and transportation management is required.
Must possess current US employment authorization; sponsorship not available for this position.
EOE
Contact - jobs.ram@omya.com