LNA Trainee
The University of Vermont Health Network/Porter Medical Center
Middlebury, Vermont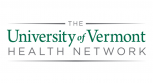 Are you interested in starting a career in patient care?  If so, this opportunity is for you!
We are excited to be offering a new Licensed Nursing Assistant Training Program at Helen Porter.  Helen Porter is collaborating with the Hannaford Career Center in Middlebury Vermont and will pay the enrollment fee for the LNA Trainee class while also paying you to learn!  Participants will earn a full-time salary while learning to become a LNA.  At the Hannaford Career Center in Middlebury, VT, the 6-week class is 3pm – 9pm Wednesdays, Thursdays, and Fridays.  On the days you are not in a class, you will be working at Helen Porter as an LNA Trainee as part of the nursing department by providing support services and gaining experience caring for our residents. 
Once you have completed the class and obtained your LNA license with the State of Vermont, you will transition into a vacant, full-time LNA role at Helen Porter.  We require a commitment of one year as a LNA at Helen Porter. 
What is an LNA?
LNA stands for Licensed Nursing Assistant.  At Helen Porter, LNAs are important and valued members of our patient and resident care team. They work closely with residents collaboratively under the direction of a LPN or RN delivering care, assisting with activities of daily living, and communicating with the team about resident changes and needs.  This can include but is not limited to: taking vital signs, assisting with mobility, personal grooming and hygiene, responding to call lights, observing changes to patient's health and promoting healthy functioning of residents both physically and emotionally.
Who is Helen Porter?
Nestled in the farmlands of Middlebury, Helen Porter Rehabilitation & Nursing is a welcoming, secure residence where loved ones are assured of skilled nursing care and assistance with daily living. The team honors the privacy of residents and respects their individuality. This 98-bed skilled nursing facility includes units for memory care, short-term rehabilitation, and long-term care, as well as suites to provide comfort and privacy during end of life care.  For more information, please see our website:  https://www.portermedical.org/departments-and-programs/helen-porter/     
Requirements:
A High School Diploma or GED is required. Must be at least 18 years of age.
Our staff at Helen Porter are proud to know and care for our residents.  We are looking for someone who will feel the same.  The successful candidates will be empathetic and compassionate. Must be reliable and able to work well as a member of a team.  Strong communication skills are needed along with the ability to follow through. Must have a willingness to learn, support and mentor team members as you grow, and capacity to take direction.  Must have basic computer skills.  
Benefits and Pay:
The rate of pay is $14/hr.  This a full-time position with benefits.  Below are the differentials:
Evening shift: Additional $1/hr on top of hourly rate of pay.
Night shift: Additional $1.25/hr on top of hourly rate of pay.
Weekend shift: Additional $2/hr on top of hourly rate of pay.  The weekend differential shall be paid on top of any applicable evening or night differentials.
Location
30 Porter Drive, Middlebury, Vermont