Community Services Worker/Home Energy Assistance
Addison Community Action - CVOEO
Addison County, VT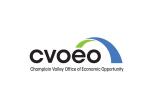 Are you highly effective in working objectively with a diverse group of people, groups and organizations? Addison Community Action, a program of the Champlain Valley Office of Economic Opportunity, Inc., has an opening for a Community Services Worker/Home Energy Assistance position. They will provide advocacy, forms assistance, emergency home energy assistance and/or direct services to households in crisis in the Champlain Valley, with an emphasis on Addison County. This includes the determination of eligibility for Low Income Home Energy Assistance Program (LIHEAP) Crisis Fuel Assistance, Warmth, and other available funding sources. They will maintain a working knowledge of available local, state and federal resources and refer households as appropriate regarding fuel assistance and other related services. 
Please view our job description: CSW Home Energy Assistance
Requirements
Successful applicants must have effective verbal and written communication skills - bilingual abilities are a plus; skills in documentation and record-keeping; proficiency in Microsoft Word, e-mail and internet; exceptional organizational skills and attention to detail; a commitment to social justice and to working with families with limited financial resources is necessary.
When you come to work for CVOEO you're getting so much more than a paycheck! We offer a great working environment and an excellent benefit package including medical, dental and vision insurance, generous time off, a retirement plan and discounted gym membership. 
Interested in working with us?  Please submit a resume and cover letter to apply. CVOEO is interested in candidates who can contribute to our diversity and excellence. Applicants are encouraged to include in their cover letter information about how they will further this goal. The review of applications begins immediately and will continue until suitable candidates are found.
Salary: $21.86-$22.81/hr